10 Best Prams and Pushchairs of 2024: Top Choices for Every Budget

By

George Croft

Edited by

Milica Pešić
Updated November 16, 2023.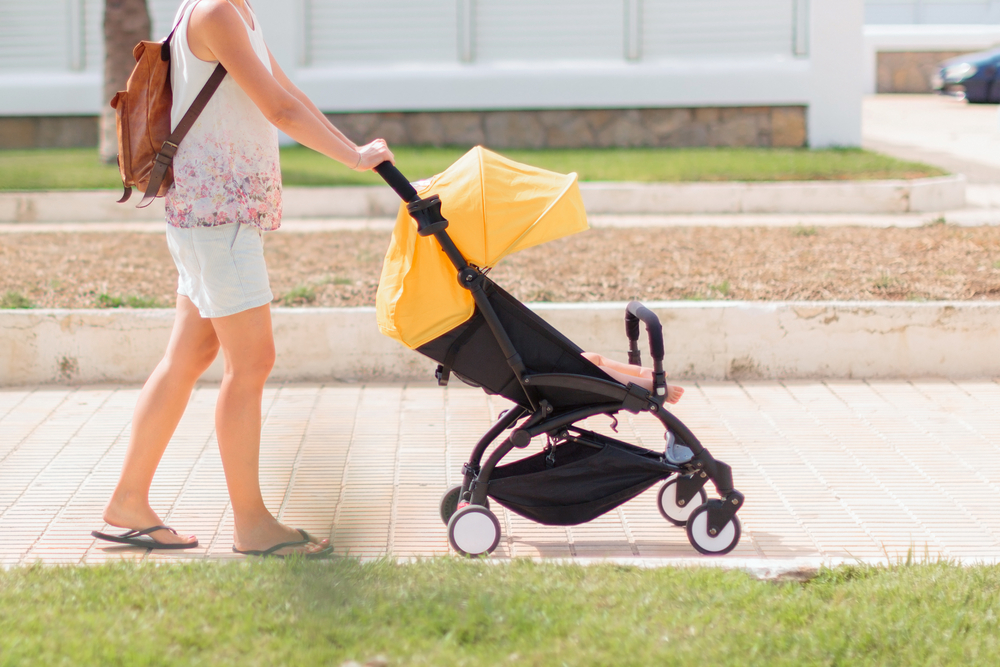 Selecting the ideal pram for your newborn from the multitude of available options can be daunting. While safety features like brakes, harnesses, and seating positions are vital for your baby's well-being and comfort, it's also vital to consider designs that foster parent-child bonding. For example, research shows that rear-facing prams enhance interaction more than front-facing ones, promoting better communication and connection.
Recognising the challenge of balancing these considerations, we've crafted a curated list of the best prams and pushchairs of 2023 to help you find the perfect fit for your family's needs.
Our Top Picks for the Best Prams and Pushchairs of 2023
1. Best Premium Pram - Silver Cross Reef
2. Best Travel Pushchair - Joie Versatrax
3. Best User-Friendly Pram - Mamas and Papas Ocarro
4. Best Pram for a Newborn - smarTrike x Kelly Anna STR7 Stroller Trike
5. Best Combination Pram - Nuna Triv and PIPA Urbn Bundle
6. Best Ergonomic Pushchair - Uppababy Vista V2
7. Best Maneuverable Pram - Bugaboo Fox 5
8. Best Foldable Pram - Nuna Mixx Next
9. Best Car Seat Stroller - Doona Infant Car Seat
10. Best Versatile Pram - Venicci Tinum SE Pram
1. Best Premium Pram
The Silver Cross Reef is a top-of-the-line pram for good reason. It's high quality and extremely durable, so it'll stay with you from the day you bring your little one home until they turn 4—which means you'll get your money's worth.
The Reef comes with all the bells and whistles, so you can take the baby out no matter the weather and still have room to carry all your belongings. While the Reef costs more upfront, it's worth it for parents who want a pram that can grow with their child and handle anything life throws at it.
Pros
Suitable from newborn through 4 years old

Rain cover, sun shade, shopping basket

Allows use in any weather conditions
Cons
Expensive

Heavier than some other pram options

Takes up space
2. Best Travel Pushchair
The Joie Versatrax stands out for parents with a penchant for travel. Designed to serve from birth to 4 years old, it can convert to accommodate infant carriers, carrycots, and car seats with the provided adapters, letting you shift smoothly between car and pram settings.
This pushchair comes packed with durable attributes like foam-filled tires and a practical shopping basket. It also features a user-friendly one-hand fold mechanism. Despite its affordable price tag, the Versatrax doesn't skimp on essentials, offering both compactness and portability to ensure quality and convenience on every journey.
Pros
Budget-friendly

Compatible with car seats, carrycots, infant carriers

Compact folding

Convenient cupholder included
Cons
Less longevity

Fabric and cushioning not as plush as luxury models

Bulky when in bassinet mode
3. Best User-Friendly Pram
The Mamas and Papas Ocarro is best for parents seeking a high-quality stroller at a reasonable price. With features like one-hand fold, smooth manoeuvrability, and 4-wheel suspension, it handles rough terrains effortlessly. Plus, puncture-proof tires, a padded seat, and a head-support pillow ensure your baby's comfort.
Despite not being the cheapest option, the Ocarro's premium features, from weather protection to ample storage, offer unbeatable value for those unwilling to compromise on quality and comfort.
Pros
Easy to use

Good value

Comfortable

Durable tires

Storage space
Cons
Expensive

Heavy

Bulky when folded
4. Best Pram for a Newborn
The smarTrike x Kelly Anna STR7 Stroller Trike is more than just a stroller; it seamlessly converts to a trike, making it a perfect companion from the newborn to toddler stage. This unique 6-stage trike starts serving at just six months, with one-handed steering for parent control, shock absorbers for smooth rides, and a safety-centric design featuring head support and cross-body straps.
The two captivating designs by artist and mother Kelly Anna not only appeal visually but also ensure a stimulating ride. It's the ideal blend of growth, safety, and innovation for young ones transitioning to self-reliance.
Pros
Head support and cross-body straps

One-hand steering

Stroller-certified

Transforms into an independent riding trike

Adjustable handlebar and seat

Durable frame
Cons
Limited color options

Heavier than some strollers

Larger than compact alternatives
» Explore the best stroller trikes for active kids
5. Best Combination Pram
The Nuna Triv and PIPA Urbn bundle delivers a top-tier stroller and car seat combo tailored for those desiring luxury within a reasonable budget. The PIPA infant car seat easily integrates with both the car and the Triv stroller, which features all-wheel suspension and one-touch braking.
Despite its higher price point compared to basic travel systems, this bundle presents unmatched value with its blend of compact design, seamless adaptability, and superior functionality.
Pros
Car seat included

Quick car seat to stroller transfer

Suspension system

Compact fold

Braking system
Cons
Pricier than basic options

Heavier than some strollers

Less storage than larger models
6. Best Ergonomic Pushchair
The Uppababy Vista V2 offers a premium convertible stroller experience, adapting effortlessly from a single to a double configuration. Accommodating up to three children, it comes with a bassinet, toddler seat, extendable UPF 50+ canopies, and a spacious basket.
While it's accompanied by a higher price tag, the stroller's luxe fabrics, full-grain leather details, and impeccable design make it a valuable investment for parents seeking versatility, aesthetic appeal, and superior craftsmanship.
Pros
Converts from single to double stroller

Luxury fabrics

Leather details

Accommodates up to 3 kids
Cons
Expensive

Heavy and bulky even in single configuration

Takes up substantial storage space
7. Best Maneuverable Pram
The Bugaboo Fox 5 is a premium all-terrain stroller tailored for parents who value top-tier performance and design. With features like a one-hand fold, advanced suspension, and puncture-proof wheels, it ensures smooth rides and effortless manoeuvrability.
While it comes at a steeper price, its sustainable and modular construction, combined with cutting-edge engineering, makes it a worthwhile investment for those keen who want a high-performance stroller that can tackle any terrain.
Pros
All-terrain

One-hand fold mechanism

Extendable seat

Durable wheels

Lightweight frame
Cons
Expensive

Mechanism can take some practice to master

Less storage
8. Best Foldable Pram
The Nuna Mixx Next stands out as a budget-friendly pram that offers impressive versatility, transitioning seamlessly from bassinet to car seat and then to toddler seat. Even at its accessible price, it promises a compact, self-standing fold and all-terrain capability, bolstered by rear-wheel suspension for smoother journeys.
While it may not boast luxury extras, this pram ensures parents get essential features and reliable performance without a hefty price tag.
Pros
Affordable

Compact, self-standing fold

Multiple modes

Locks when folded
Cons
Seat may not be as plush as higher-end models

Limited colour options

Wheels may not perform well off-road
9. Best Car Seat Stroller
The Doona Infant Car Seat, a fully integrated travel system, is a standout choice for parents prioritising safety and convenience. Transitioning effortlessly from car seat to stroller without assembly, it boasts a 5-point harness, adjustable handlebar, and a dual security system tailored for growing infants.
Although not the cheapest on the market, the Doona offers an optimal balance of protection, functionality, and value, making it an astute pick for those in search of a comprehensive mobility solution.
Pros
Fully integrated car seat and stroller

5-point harness

Adjustable

Portable
Cons
Heavy

Expensive

Limited colour and pattern options
10. Best Versatile Pram
The Venicci Tinum SE, crafted with a lightweight aluminium frame, is an ideal choice for budget-conscious parents seeking portability and style. Balancing its affordability with essential features like easy manoeuvrability and contemporary accessories, such as the matching nappy bag, it ensures reliable everyday functionality. It stands out as a practical option for families looking for value without sacrificing quality.
Pros
Lightweight aluminium frame

Easy fold mechanism

Affordable price

Contemporary styling
Cons
No parent console, cup holder, or adjustable handlebar

Less durable

Limited add-ons
Find the Perfect Pram for Every Budget
When choosing the right pram or pushchair, there are excellent options across all price points. Lower-budget models like the Joie Versatrax and Venicci Tinum provide portability and versatility without breaking the bank. For those able to spend more, mid-range options like the Nuna Mixx Next and Ocarro offer greater features and durability, and luxury choices like the Uppababy Vista and Bugaboo Fox cater to parents who prioritise premium materials and innovative engineering.
While needs and budgets vary, one standout pick is the smarTrike x Kelly Anna STR7 for its six-stage adaptability that truly grows alongside your child from infant to toddler years. Whatever you're looking for in a pram or pushchair, you can find a perfect pick at your ideal price.