4 Best Stroller Alternatives for Active Families & Growing Toddlers

By

Jaya Narinesingh

Edited by

Davor Štefanović
Updated September 12, 2023.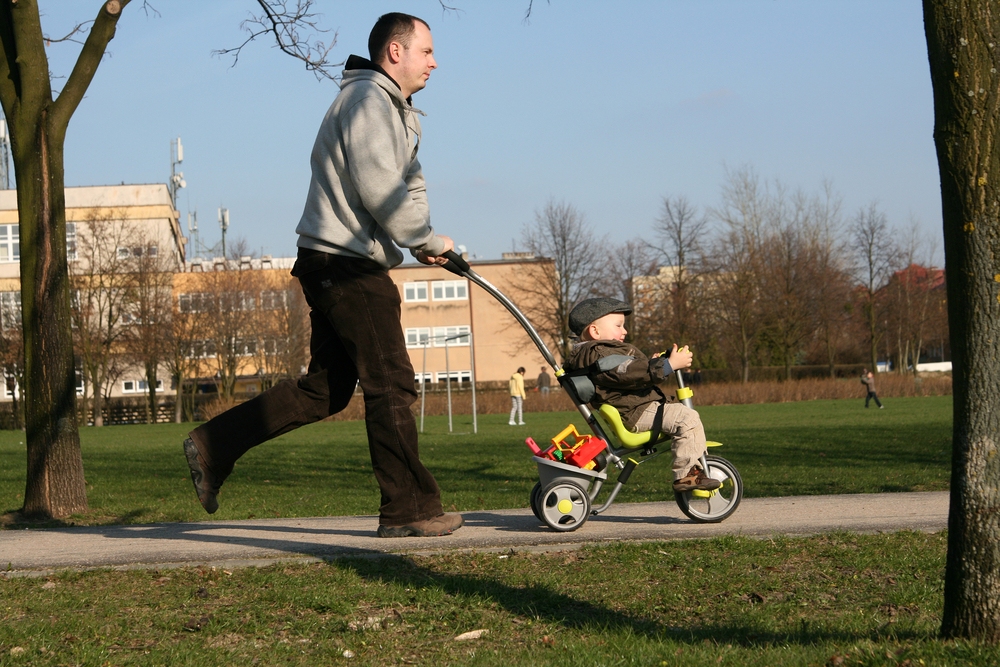 Strollers are truly a godsend for parents on the go. They offer our little ones a comfy ride, keep them safe, and conveniently carry all our essentials—diapers, groceries, coffee, you name it.
So why would there be the need for an alternative? I can give two examples of why I personally would prefer to just leave my stroller at home:
It's big, so I don't want to carry it around and

My toddler is active. And I mean active; he will not sit in his stroller for more than 10 minutes without fussing, crying, or literally fighting the 5-point harness to get out.
So, if you're yearning for a stroller-free outing or your toddler prefers an active role in your adventures, here are four fantastic alternatives to traditional strollers:
Best Grow-with-Me Stroller

Best Stroller Alternative for Travel

Best Stroller Alternative for Hiking

Best Stroller Alternative for Active Toddlers
1. Best Grow-With-Me Stroller
Our STR7 Stroller Trike, is the perfect solution for families seeking an alternative with all the perks of a traditional stroller. It boasts a comfortable high-back seat, leg and footrests for babies and toddlers alike and even a hooded canopy for UV protection. Plus, with patented touch steering technology and shock absorbers, your child's ride will be smooth as silk.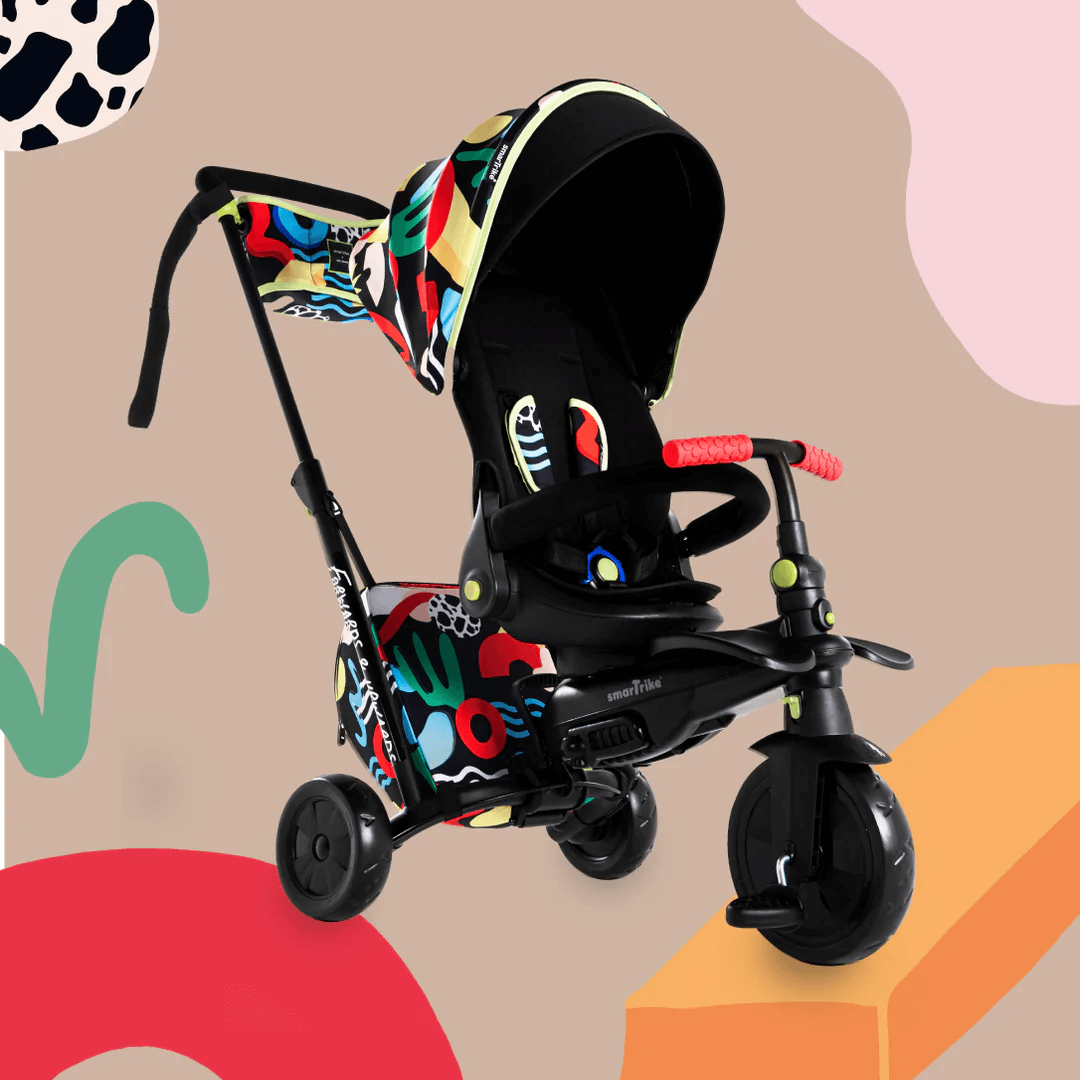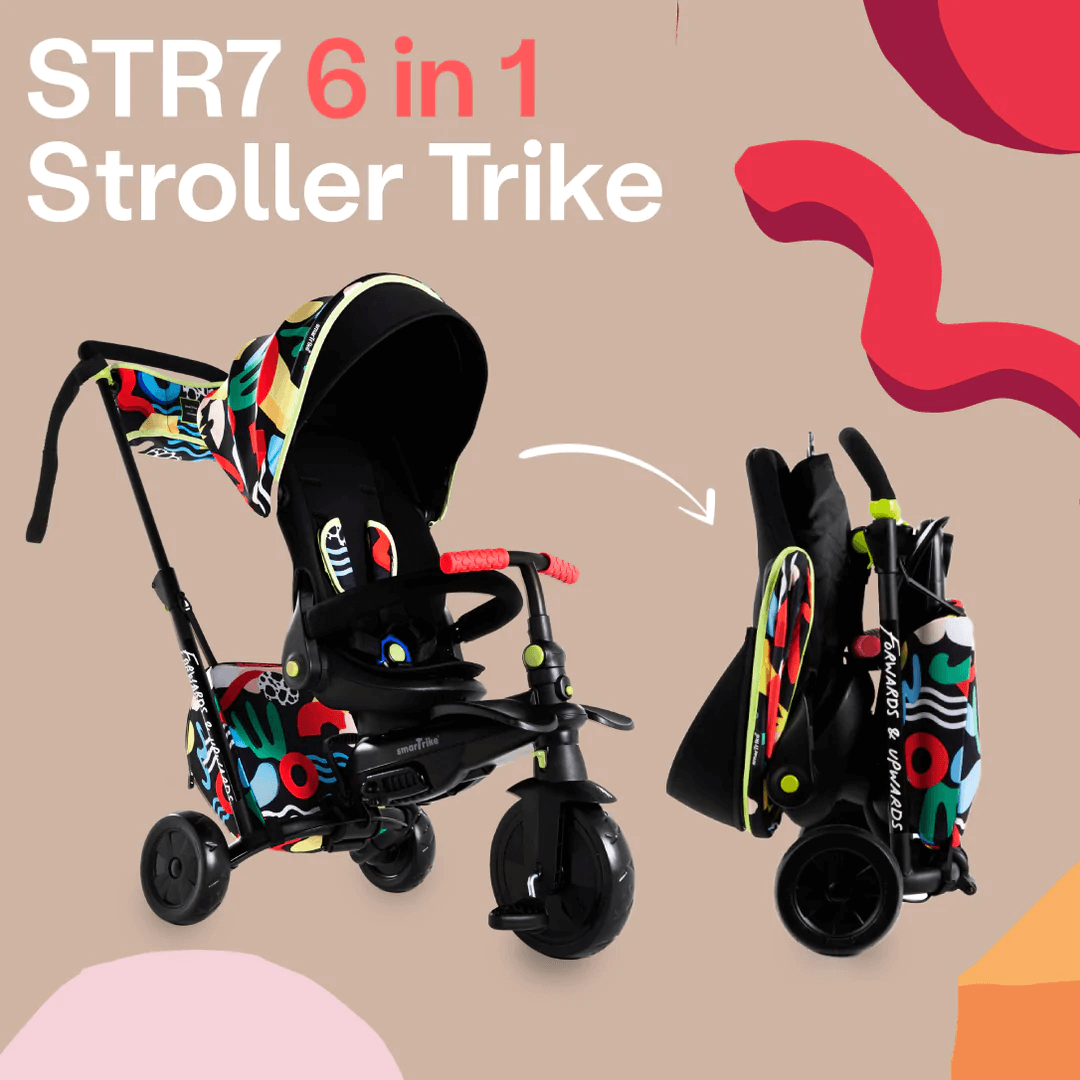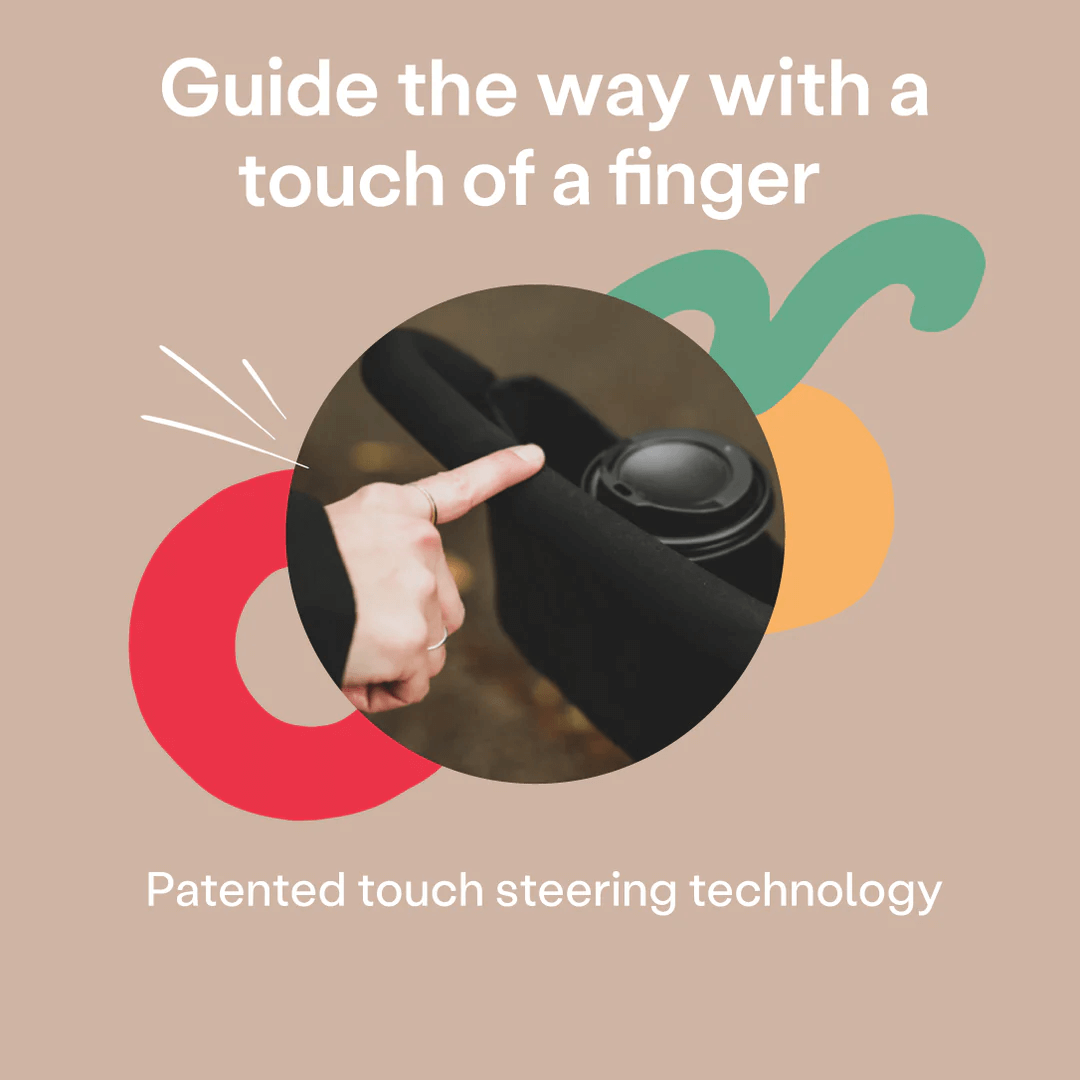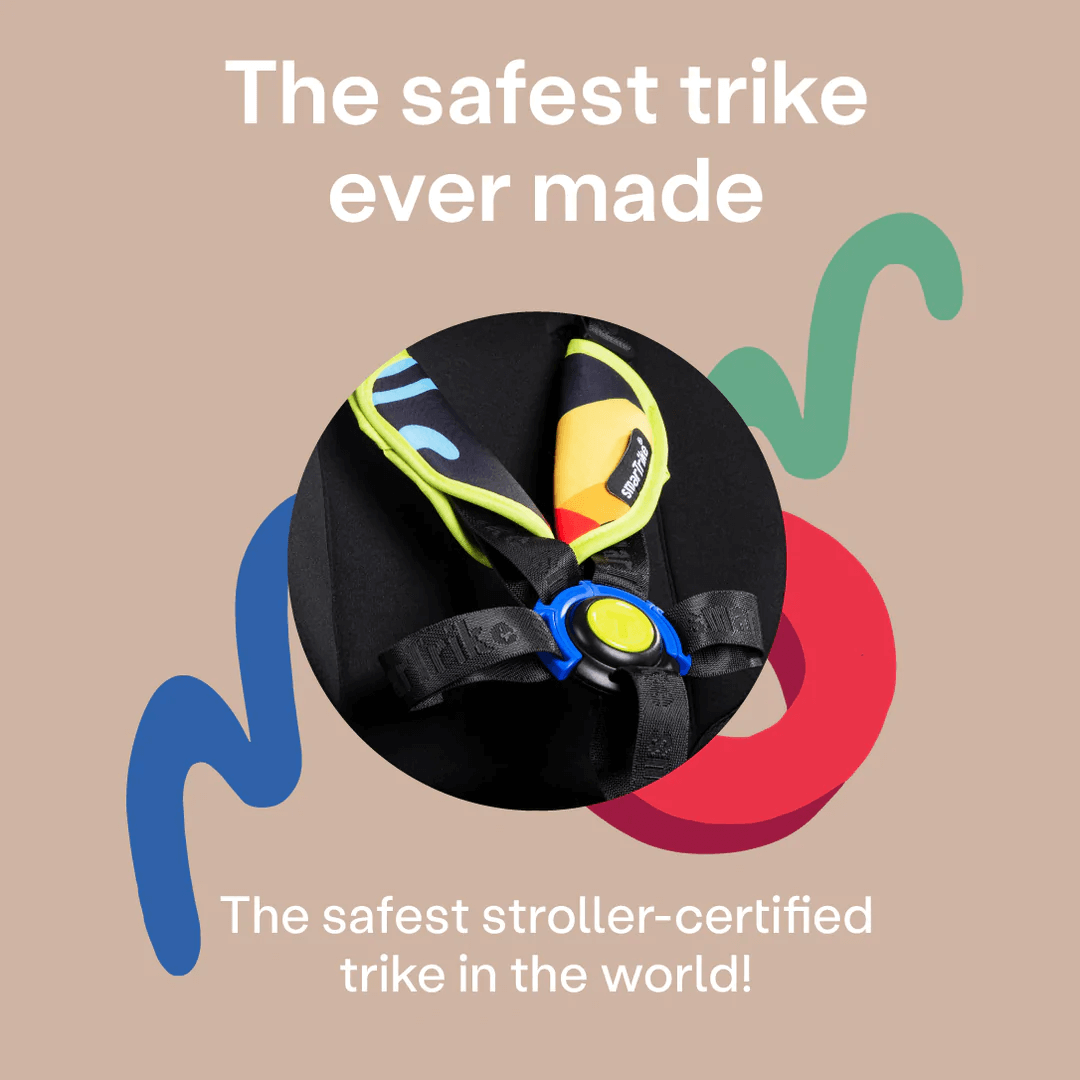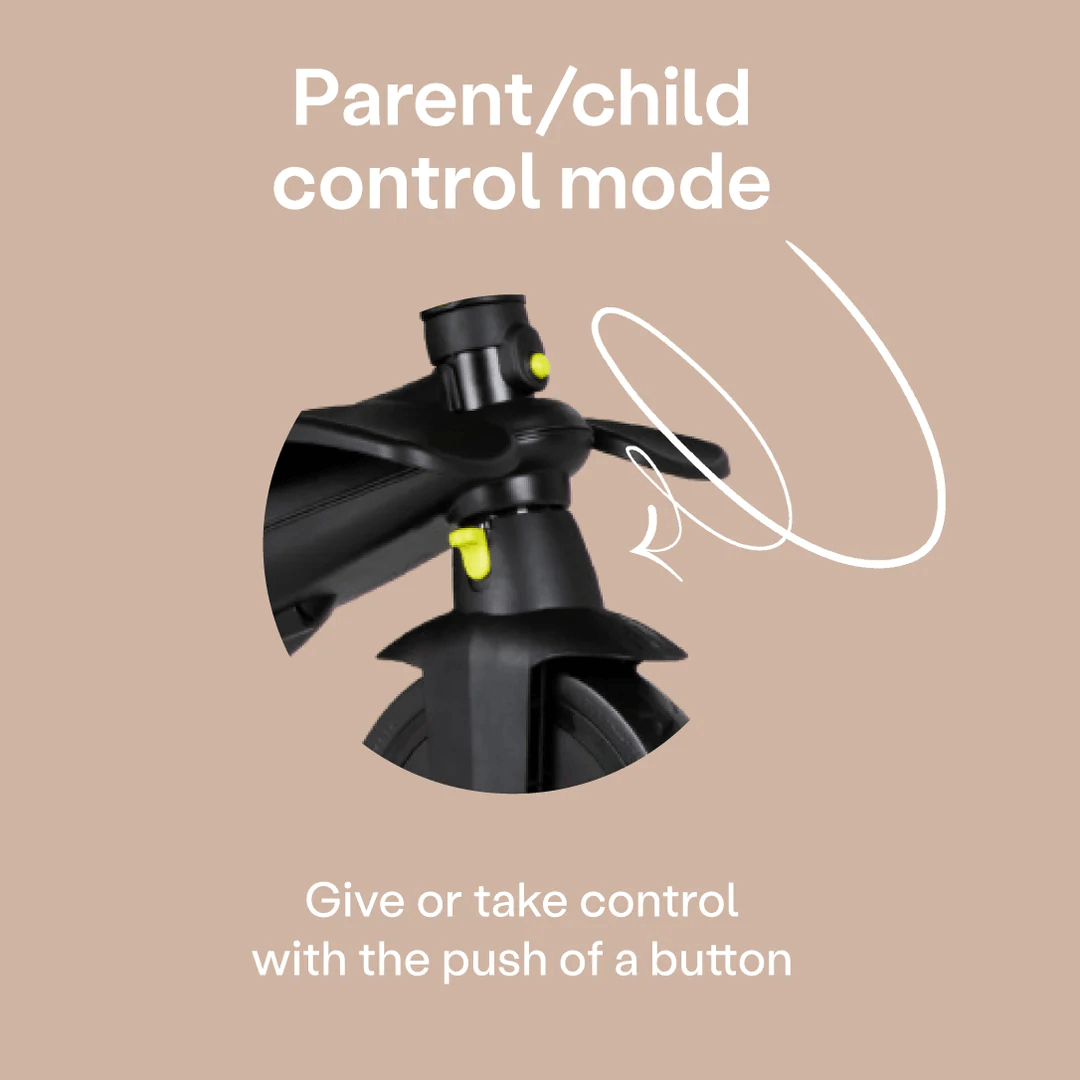 If that doesn't make you tingle, then maybe knowing it features a 5-point harness and a safety bar might do the trick. You can be rest assured that your child will be safe which makes this stroller trike fun for both you and your child for a long time. The trike adapts to your child's developmental stages. In parent mode, you have full control while your child enjoys the ride. As they grow, they can start pedaling themselves, which aids in developing essential motor skills. It's the perfect all-in-one for kids aged 6-36 months.
2. Best Stroller Alternative for Travel
A 3-in-1 ride-on push car is a stroller, walking car, and ride-on car all in one. Its playful car design is sure to captivate both you and your child, making it a fun way to explore the outdoors together. For little ones who aren't too keen on the great outdoors, this car could be their ticket to adventure. And for those who just don't want to sit in a stroller, this is a fun, exciting alternative. The horn and steering wheel sounds turn any outing into a joyride, despite it being a bit tricky to push.
» Find out how to get your toddler pedalling
3. Best Stroller Alternative for Hiking
Part of the fun of hiking, is taking a backpack with refreshments and other essentials you might need along the way, right? Perhaps, you miss going for hikes or long trail walks? Or you want to take your toddler but are unsure of the best and safest way to do so. A hiking carrier might just be the ticket.
Designed for weight distribution, these carriers make it easier to carry your baby on your back, eliminating the need for extra bags thanks to ample storage. Padded waist belts and an advanced safety belt protect your baby from falls. The carrier also allows for unique engagement between parent and child, as they feel like they're walking alongside you.
» Boost your toddler's gross motor skills with these fun activities
4. Best Stroller Alternative for Active Toddlers
If, like me, you have an extremely active child who loves to play, needs to run, always be on the go, then the Breeze Plus Toddler Tricycle could be just the thing you need.
This 4-in-1 tricycle ensures a smooth ride with patented touch steering and a state-of-the-art shock-absorbing mechanism. With the extendable canopy, removable safety bar, and 3-point harness, safety is a top priority. This tricycle helps your child master new skills and promotes independence through three stages of development:
Stage 1 – 15+ Months:

Your toddler sits upright, uses the footrests, and explores with their hands. It helps create opportunities for your child to develop and master new skills.

Stage 2 – 18+ Months:

Your toddler starts pedaling, encouraging independence and strengthening their leg muscles. They also start learning to steer, even while you maintain control.

Stage 3 – 24+ Months:

Now you can start handing over control. Your child can climb onto their tricycle, pedal, and explore the world, communicating with those around them and enjoying newfound freedom. Just don't forget to strap a helmet on their head!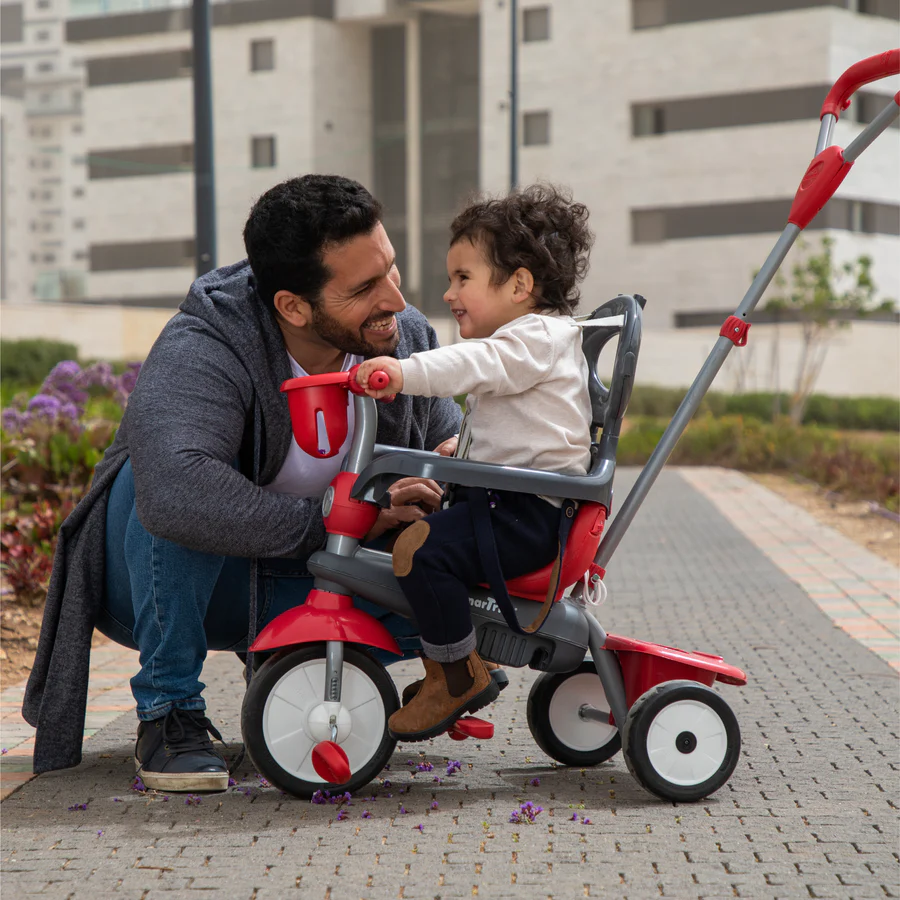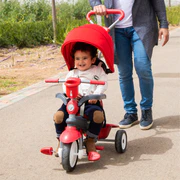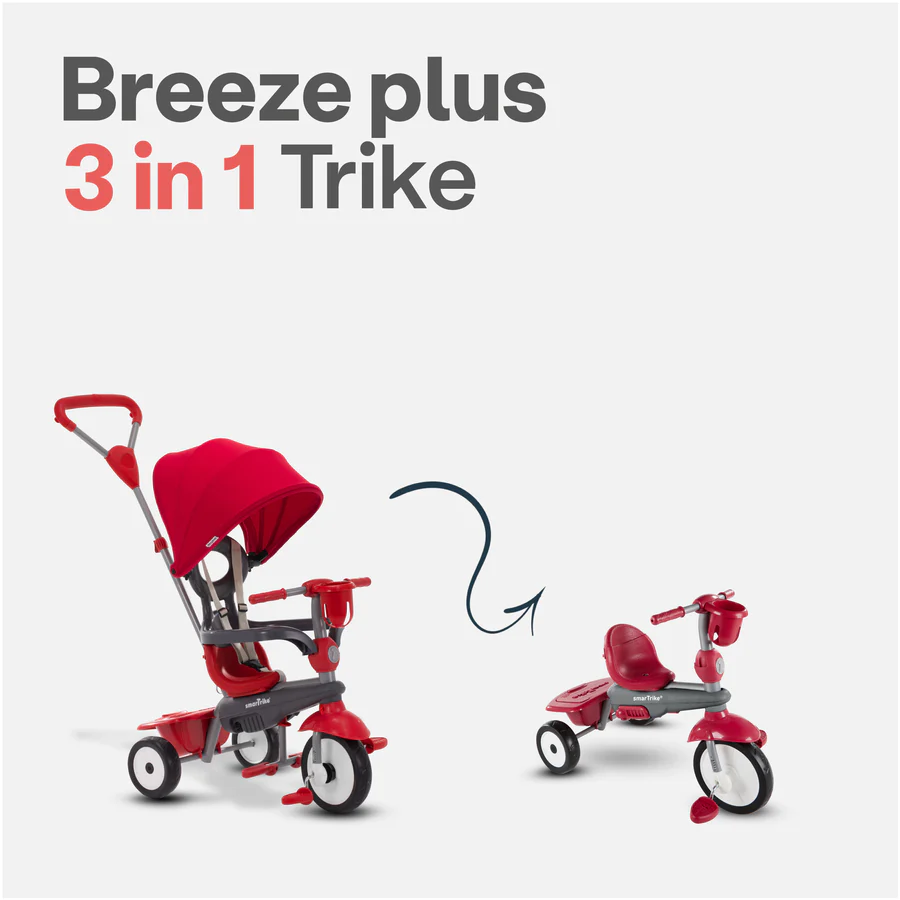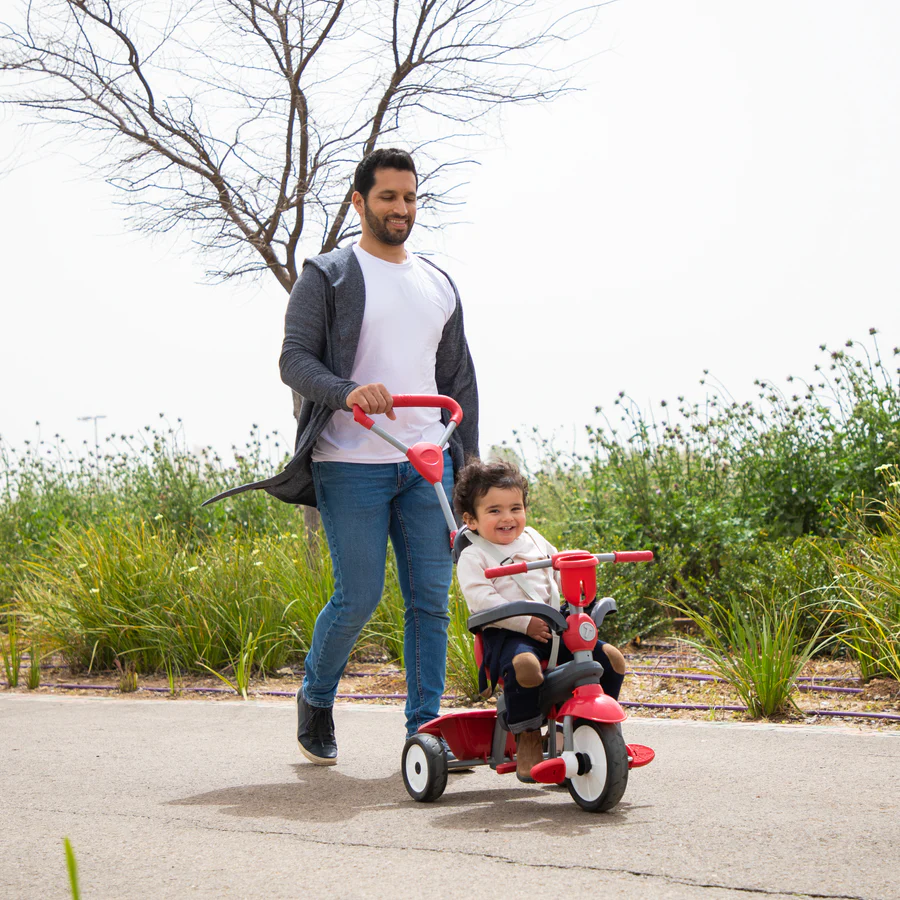 Steering Towards Family Fun
There's a world of stroller alternatives out there, and we've handpicked these four to suit different needs and scenarios. Remember, if you have an active toddler, both the stroller trike and the toddler tricycle are equally beneficial and fun.
So why not shake things up a bit? Ditch the traditional stroller and explore the world in style with a classic tricycle or a fully folding stroller trike. They're not just fun and exciting, they're a new way to enjoy the great outdoors with your little one.